Angels & Airwaves - CANCELLED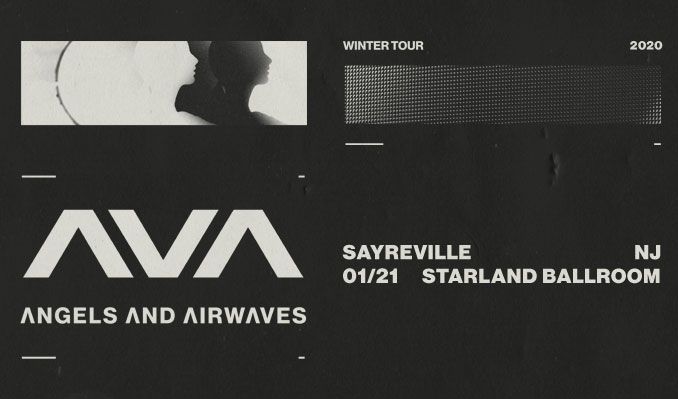 share
Event Information
This show has been cancelled. Refunds are available at point of purchase.
Artist Statement: "What a wild ride this year has been. Seeing how many people are affected across the world in so many different ways, it's clear this is a time to stop and focus on family, the people you love, and helping out your community. With this in mind and the ongoing dangers and self-distancing regulations surrounding this pandemic, it devastates us to announce that we are forced to cancel our May/June tour dates. Refunds will be available at point of purchase. The great thing about this band is that everybody has wide-open hearts for our brothers and sisters across the world and I am positive that there are so many things that we can all do to help our communities in this time of need. We look forward to coming out with this new album when the time is right (as it is almost done) and after things get back to normal our touring will start up once again across the world to help spread the message that this band has stood for, for over 13 years.... hope. Tom DeLonge Angels & Airwaves""
Read More
Artist Information
With the hiatus of pop-punk superstars blink-182 in full effect by the fall of 2005, singer/guitarist Tom DeLonge revealed the formation of his new band - one he'd already been working with for six months - Angels & Airwaves. With the notoriety of his previous group, much hype ensued after the announcement: in interviews with outlets like mtv.com, DeLonge proclaimed (among other things) that the new music would take elements of bands like U2 and Pink Floyd and ultimately be something of a revolution to change the face of rock & roll forever. Rounding out brainchild and songwriter DeLonge were guitarist David Kennedy (Boxcar Racer, Hazen Street), drummer Atom Willard (Rocket from the Crypt, the Offspring), and bassist Ryan Sinn (the Distillers). Angels & Airwaves unveiled themselves live on April 12, 2006, to a sold-out crowd at Pomona, CA's Glass House; their shimmering, arena-ready debut, We Don't Need to Whisper, appeared that May on Geffen. A few U.K. festivals and a month-long North American headlining tour followed before the band served as openers with Head Automatica for Taking Back Sunday on nationwide arena dates. In 2007, after replacing Sinn with 30 Seconds to Mars bassist Matt Wachter, Angels & Airwaves released their second album, the equally dramatic but hookier I-Empire.
Read More
*Service and handling fees are added to the price of each ticket.
Sun, May 31, 2020
6:30 PM
$39.00

All Ages to Enter, 21 & Over to Drink